My writing has tracked back and forth across and within a range of genres. While essays and stories seemed quite separate forms to me at first, over time there has been more of a blending. Labels that might sometimes apply here include 'creative non-fiction', 'cross-genre writing', 'ficto-cricitism,' immersion writing', and so on.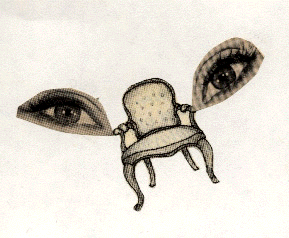 Topics vary, but I've often been drawn to the links between cultural history, memory, representation, and the body.
Here's a few links:
'Bewitched, TV, Women and the 1960s: jokes, magic, dreams and gender politics'
A look back at the magic of the original Bewitched television sit-com. (First published in the Age.)
'Who's Watching the Children?: The Beaumont Case Revisited'
First broadcast on ABC's Radio Eye, 27/1/1997; text version published in Southerly, "Close Up", 2001.
'I'd like to have permission to be postmodern, but I'm not sure who to ask…'
Jacket magazine – a reprint of a paper originally presented at a National Book Council summit on "Authors, Authority and Authenticity", about my experiences with copyright law for How to Conceive of a Girl. An edited version was published in the Sydney Morning Herald and broadcast on ABC's Books & Writing.
'The Magic Man: Vale Godfrey Philipp, Long Live Adventure Island' Drum Media, June 2011. About the classic 1960s Australian children's television series, Adventure Island and the man who co-created and directed it.
'Beauty, Cosmetic surgery and 'Makeover Culture', or: in Praise of Wrinkles'
(from The Age)
'From the "Primitive Droop" to the "Civilised Thrust": Towards a Politics of Body Modification.' First presented at the Bodymods conference at Macquarie University, and included as a part of my PhD.
'Water wisdom? Healthy gardens & healthy communities'
(The Age) – regarding the impact of blanket water restrictions on home gardens.
'Reality TV: Big Brother is Watching/ Watching Big Brother in Australia'
Written on the eve of the second series, looking back at the very first Australian Big Brother series and its social impact as a successful 'media virus' (in Douglas Rushkoff's use of the phrase), and the possibilities inherent in bringing a daily dose of unpredictability to prime time television. First broadcast on Life Matters in March 2002.
'Another Day, Another Dollar: Ability, Disability and "Welfare to Work"'
This one explores ideas about disability, work and social value, and the way that the trend towards 'welfare to work' impacts all of us. It was originally published in the Age as "A Life Less Lived' on May 7th 2005.
'Those Two Little Words'
Australian Humanities Review, Sept. 2000 – a meditation on John Howard's reluctance to apologise to Indigenous Australians on behalf of the nation. This essay was also broadcast on Radio Eye in December 2000.
'D-Cups, Groin Guards and Supermodels: Writing the Body into History'
Australian Humanities Review, May 1998 (Note, if you are downloading this essay, that it's in two parts.)
'The Museum of Fire'
A meditation on memory, representation and poems from Things in a Glass Box (notes for making a feature subsequently broadcast on ABC Radio National's Poetica.)
'Bras, Breasts and Living in the Seventies: Historiography in the Age of Fibs.' Australian Feminist Studies: Seventies Issue. Vol. 22, 53 (July 2007) 231-245. (Contact me if you'd like a copy)
'The Milk of Humankind-ness: From A Short Personal History of the Bra and its Contents.' Australian Feminist Studies. Meanings of Breastmilk: New Feminist Flavours. Vol 19, No 45 (Nov 2004). 315-327. (Contact me for this one too.)
And you can read parts of my PhD thesis – The Body as Fiction / Fiction as a Way of Thinking here.
It's great to get feedback, so feel free to use the comment form at the end of the blog posts, or contact me directly here.