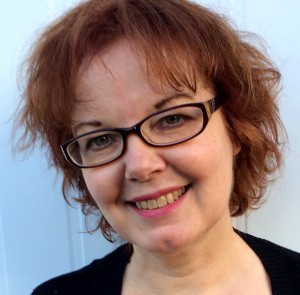 Beth Spencer's most recent book is Vagabondage, a verse memoir published by UWAPublishing.
Her previous books include How to Conceive of a Girl (fiction) which was runner up for the Steele Rudd award. It was originally published by Vintage/Random House Australia, and is now available as a Kindle ebook.
A book of poetry — Things in a Glass Box —  was published as a part of the SCARP/Five Islands New Poets series, and selections were broadcast as a feature on Radio National's Poetica. Things in a Glass Box is also available as a Kindle ebook.
She has also published essays, academic articles, and newspaper columns; won the Age short story award; and written and produced work for ABC Radio National. A selection of her ABC sound and text pieces were collected on the double CD Body of Words (dogmedia, 2004).
She has been awarded several Australia Council Literature Board fellowships, a Varuna Writer's Fellowship, the Inaugural Dinny O'Hearn fellowship at the Australian Centre,  was an Age Short Story Award winner, and was awarded a PhD for her thesis The Body as Fiction/Fiction as a Way of Thinking.
Join Beth:
On Facebook at www.facebook.com/bethspen

And like her Facebook page at https://www.facebook.com/bethspencer.author

Or follow her on twitter — @bethspen.

And subscribe to be on a mailing list for very occasional updates or information about new books.

And you can contact Beth here.