Kung hey fa choi !
May the year of the fire Rooster be expansive and fun for you, may we find ways to connect and support each other as we meet the challenge of the wave of right-wing governments + corporate power that is sweeping our planet. May we outlast them all. May we cherish creativity in all its forms,
including that which comes from the earth we walk on
and that which springs from deep inside us.
>>And here's a gift in honour of this new Lunar year —
a free download of the PDF ebook version of The Party of Life,
from ASM/Flying Islands Press (just click on the cover image
and then you can save it to your computer or device).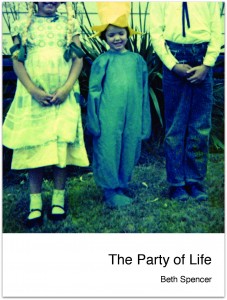 This is a selection of my poems and prose-poems from three previous books
(over twenty-five years), in a bilingual form — English on one side of the page, and translated into Chinese (Mandarin) by Ruby Chen and Iris Fan on the other side. (Thank you to Kit Kelen, publisher at Flying Islands Press, for allowing this giveaway.)
Feel free to share the PDF with anyone you think might be interested, and/or to share this blog post.
And if you feel like 'paying with a tweet or FB share' or know any groups that might be interested — either in the English version or the Chinese translation (or in both, if they are learning one or the other language), and would like to share it with them, that would be fantastic.
Here's some more info about The Party of Life and the translation and publication project of which it is a small part; and here's a link to the wonderful Flying Islands Press.
If you'd prefer a hard copy – I still have some available for $10 plus $2 postage within Australia.
Thank you to the amazingly creative Jennifer Kremmer for kind permission to use the 'Jungle Rooster' image.
And here's me reading one of the prose-poems from The Party of Life – just a recording I did at home at Kit's request for a poetry meeting held in Macao (sadly, they couldn't afford to fly me over so we used the magic of technology). 'My Mother's Eyes, the Clouds, the Sky' – originally from How to Conceive of a Girl.

Happy creativity to you in 2017!
xxb
Thanks for liking and sharing!