.
This little story is so relevant for us at the moment, as our psychopathic* right wing govt continues to feed its favourite wolf (fear, hatred, distrust, greed) in the hope of frightening people into believing that it alone can control it.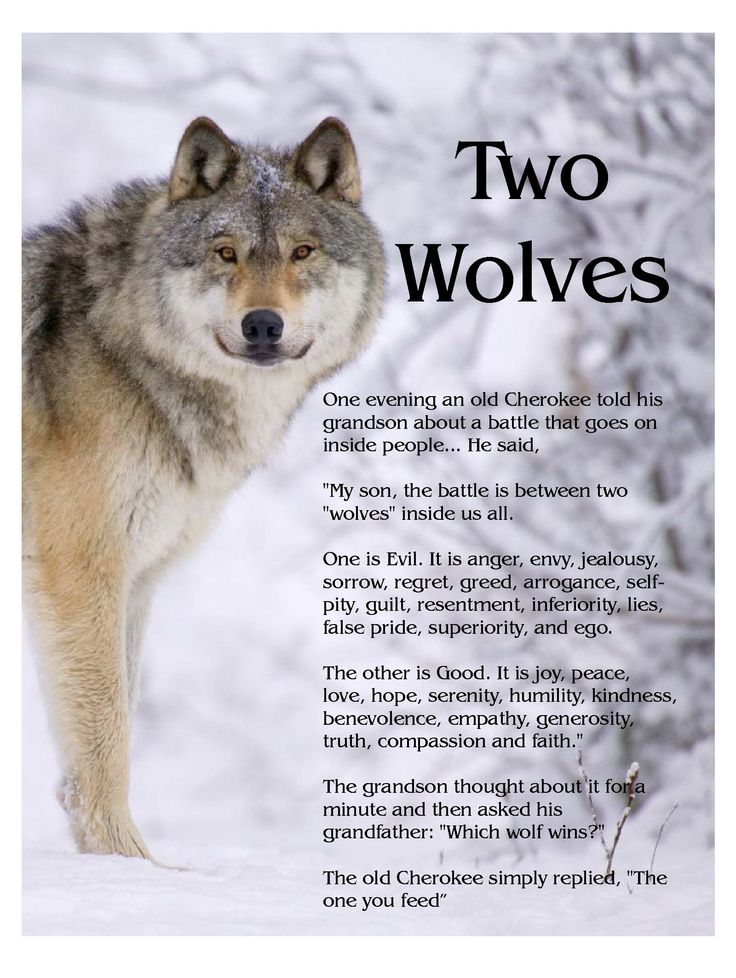 Which will you feed?
*
* ps If you think 'psychopathic' is a bit strong, check out this article by psychologist Lyn Bender, "What if Abbott and his cronies are just a bunch of psychopaths?" 
Thanks for liking and sharing!