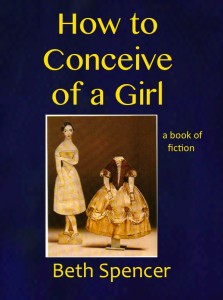 I've recently re-issued my book — How to Conceive of a Girl (a book of fiction)  — as a kindle ebook, and to celebrate my birthday I'm dropping the price this week for The Girl to $2.99.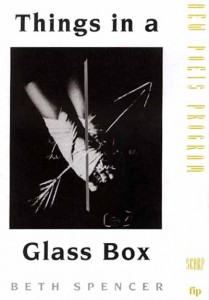 Or if you prefer poetry, you can now get my poetry book, Things in a Glass Box (originally published by Five Islands Press), as a kindle ebook for $1.99
And if you don't own a Kindle (and they really are great little devices), then you can get free software here so you can read Kindle ebooks on your Ipad, computer (Mac or PC) or even on your phone.
I always feel like a Queen on my birthday, so here's my video message to my friends and potential friends (ie anyone reading this).  It's a bit of a ramble and has a rather bad edit in the middle (sorry, it's only the second video I've ever made) but it only goes for about 5 mins. However if you're in a hurry, I've summarised the main part below.
Basically, my special wish for today is that if any of you feel like giving me a little pressie, what I'd really love, if you liked my books, is a review at Amazon, or a tweet about the special price this week, or a FB share of this link with a comment. 
Or you could take advantage of the special price and give it as a gift to someone.
And if my writing is not your cup of tea, then I'd love it if you'd look up an author that you do like and share their links or write a review for them.
So that's my wish, that today be a 'tell an author that you care about what they do' day.
So here are the links for my books at Amazon to buy, gift, or leave a review if you feel inclined (even one line would be fantastic!):
How to Conceive of a Girl  (fiction)
Things in a Glass Box  (poetry)
The Faeries at Anakie Park
(This novella is included in How to Conceive of a Girl but I'm also selling it separately as a taster for 99c. So you won't need to buy this if you get the whole book — and you may as well this time as it's only $2.99 — but if you are leaving a review for the Girl, it would be wonderful if you could also put one here too.)
 It's been such an interesting experience putting these books back into circulation again and learning the ropes to publish work to Kindle. (My hot tip: get Scrivener – brilliant writing software and you can send it straight to KindleGen.)
Of course I'm still keen for traditional publishing to survive and thrive, and would like any future books of mine to be published, at least initially, by a 'proper' publisher. But there are some really interesting opportunities available in the digital revolution… and maybe I'll blog a bit more about that about in the future.
Meanwhile — happy day to everyone, and thank you thank you to readers everywhere.
Thanks for liking and sharing!